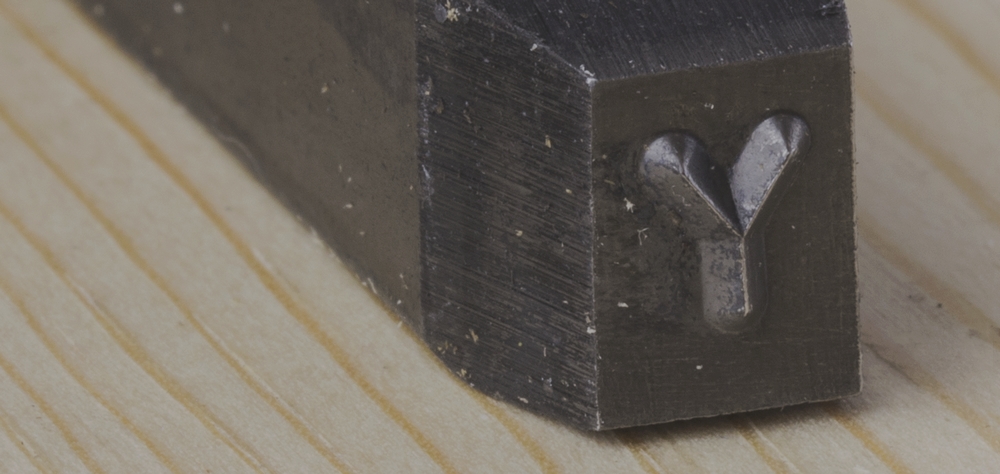 For over 105 years, Young Bros. Stamp Works Inc. has been your complete source for identification tools. It has left its mark through the industrial world. Young Bros. has manufactured quality steel hand stamps since 1904. Today we continue the family owned and operation tradition in supplying the very best in steel hand stamps. In its 4th generation, making a deep, long lasting impression on most any type of material.
YOUR COMPLETE SOURCE FOR IDENTIFICATION TOOLS. When you order Young Bros. Identification Tools, you know you're getting the very best. Our name stands for quality in steel stamps, brass stencils and steel type. All are in stock and ready for delivery.
THE BEST MATERIALS MAKE THE BEST STAMPS. All of our steel stamps are made with carbon tool steel. They're tough enough to keep on stamping long after other stamps lose their face. Young Bros. Stamps will mark material up to 50 on the Rockwell C Scale. We use a special heat treatment so they won't shatter under stress. Each stamp is manufactured to our high standards right here in the U.S.A.
THE EASIEST WAY TO MAKE YOUR MARK. Young Bros. Gruv-Grip steel letter and figure stamps are furnished in Gothic-style characters, level on the face and square with the shank, with crowned hammer ends. Each stamp has the exclusive, dual-purpose thumb groove for a sure grip. Finding the thumb side is easy, even in low light. These features ensure a good, accurate impression.
FAST SERVICE & IMMEDIATE SHIPPING. At Young Bros. we put our customers first. When you call, you will speak with one of our friendly representatives who will answer any questions you may have and make sure you get exactly what you need. Call us toll-free at 800.553.8248 or fax 800.982.0011. We have immediate order processing for in-stock items, so you will receive your order quickly and efficiently.
OUR WARRANTY. Young Bros. Stamp Works Inc. warrants to replace, at no charge, defective steel stamps which, upon our examination, have failed due to faulty materials or workmanship. This warranty does not cover abuse, normal wear or careless handling and is void if the stamp has been altered. No other warranty is expressed or implied.