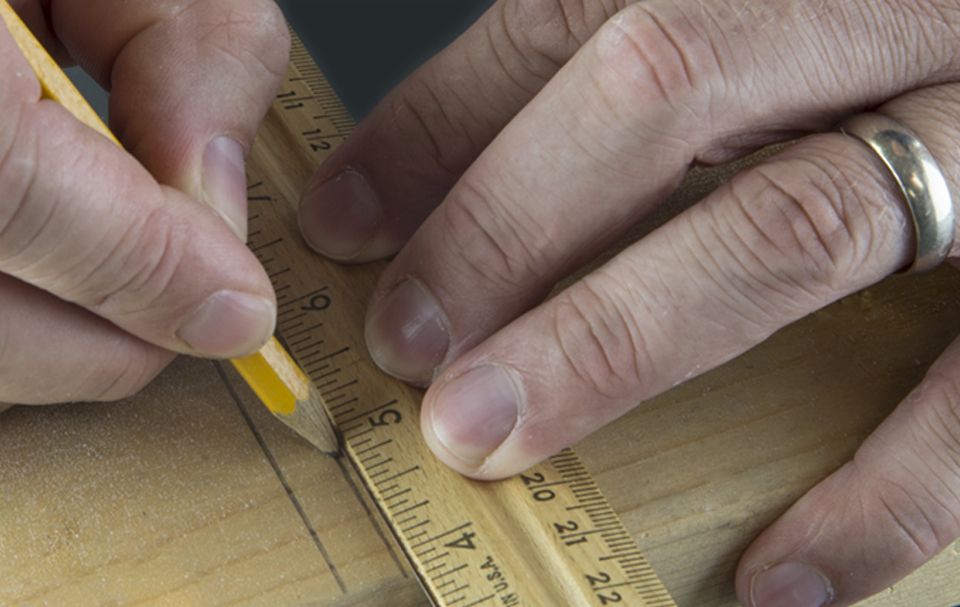 Step 1
Draw guidelines on the item to be marked. NOTE: on tools, avoid hardened or tempered surfaces. Position item on a flat, solid surface.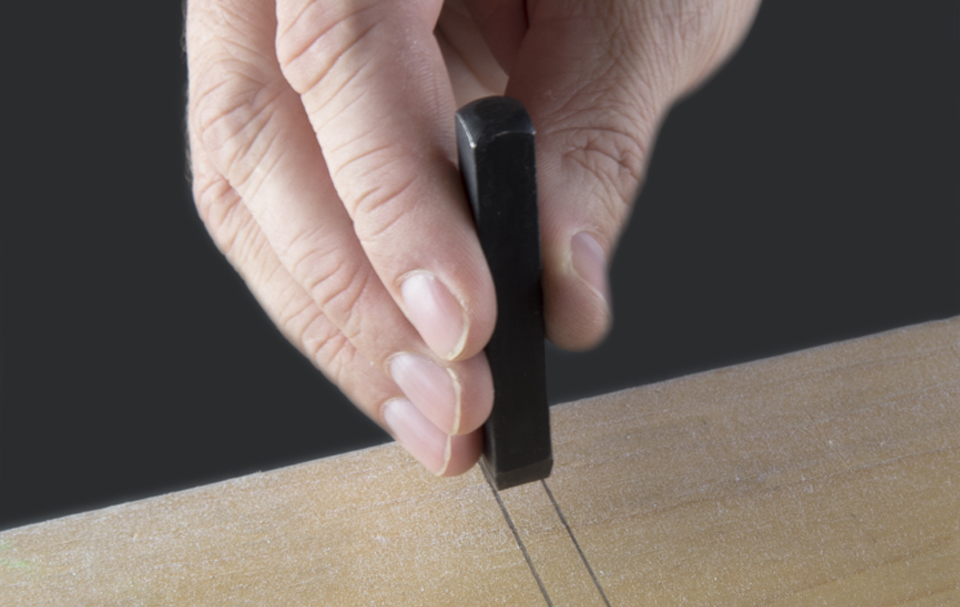 Step 2
Align groove with thumb, firmly grasp the stamp halfway down the shank.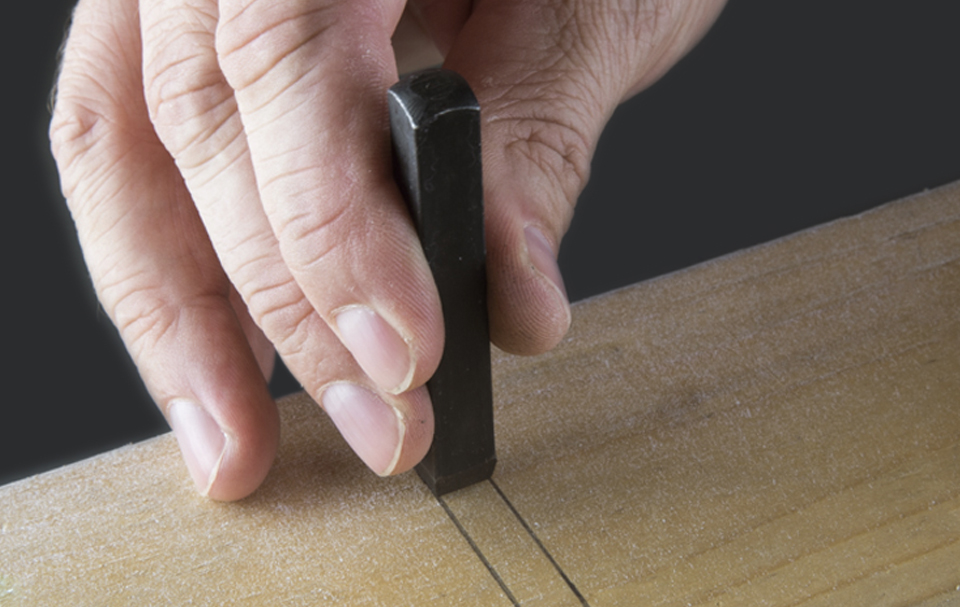 Step 3
Position the stamp between the guidelines. Rest hand firmly on the item to be marked.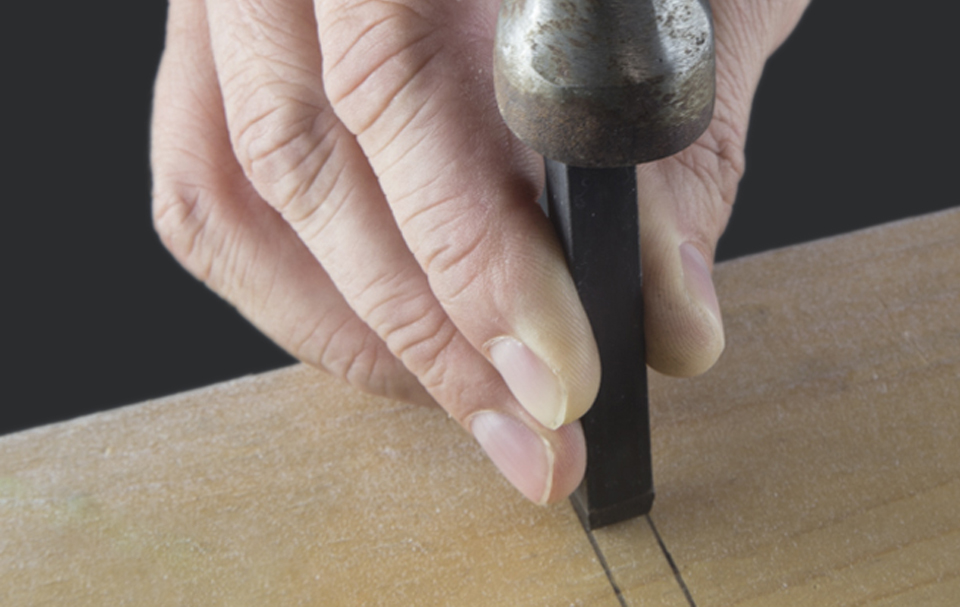 Step 4
With a moderate but solid blow of a hammer, the item is marked!
Young Brothers Instruction Video
Remember – when working with steel stamps, wear safety glasses to prevent flying particles from damaging your eyes.  
Determining Sharp-Face Character Size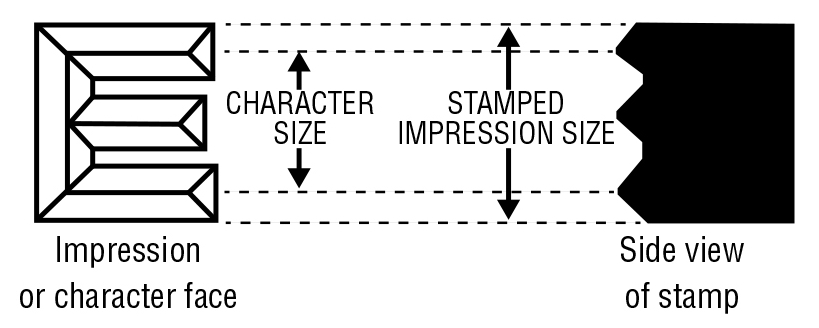 It is not unusual to overestimate the size of character needed. A character is measured from cutting edge to cutting edge. Impression size may vary with the depth of penetration. Correct character size can be easily specified by using the following standardized guide. If in doubt when reordering stamps, send us an impression for identification.